Are you one of those people who talk about what's for lunch, before you're even finished with breakfast? Do you recall memories based on what you were eating at the time? Do you dream of farm-fresh food with flavors from near and far? Then you're in luck! With the variety of wonderful restaurants in Cooperstown, finding excellent eats on your getaway to Upstate New York is as easy as pie! Read on for our exclusive guide to some of the area's best places to grab a bite and find your next great adventure with food in Cooperstown, NY.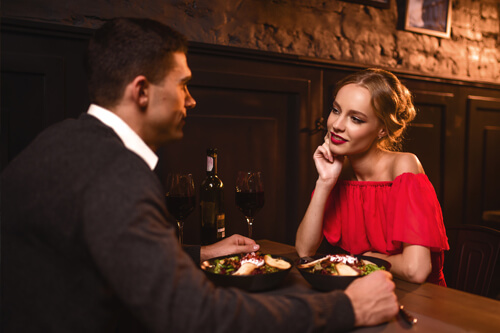 For delicious and authentic Northern Italian cuisine, there's no better place in Cooperstown than Toscana's. Not only is it a personal favorite of Inn owners Robin & Fred Schneider, but it is popular with locals and visitors alike – and for good reason. Their warm ambiance, friendly staff, and generous portions keep people coming back time and time again. You can go from baseballs to meatballs in just a few steps, as it's just down the street from the infamous Baseball Hall of Fame. It's the perfect place to grab lunch or dinner in town, but feel like you're a world away.
Featuring organic seasonal food, sourced from local purveyors and their own garden, Origins is a perfect place to eat for a fresh and delicious meal that you can feel good about. Based out of a food truck at Carefree Gardens, their distinct philosophy of positivity shines through everything they do. The food, while delightful on its own, is greatly enhanced by the unique dining experience. You'll sit at a cozy table, surrounded by lush plants and serene fountains, in an open-air greenhouse filled with life and light. Mark your calendars for early April, when they open for the season, to be part of this truly unique culinary experience from the outside-in!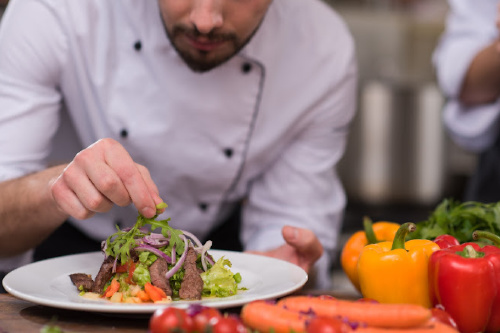 From the mind of Chef Alex Webster comes a menu featuring cuisine from all around the globe, from super-creamy Serious Mac and Cheese to exotic Japanese Pork Belly Ramen. With flavors derived from south of the border to the far east, you're bound to find something you like at the Bistro. In a town where we celebrate something so classically American as baseball, their selection of cuisines from around the world offers a wonderfully welcome contrast. Save room for dessert, you'll be glad you did!
Located at The Otesaga Resort, this charming restaurant represents true comfort in Cooperstown – from the food to the atmosphere. Overlooking beautiful Lake Otesaga, it's a great place to enjoy a signature drink on the seasonal patio or dive into one of the best burgers in town. You'll find some of the tastiest seasonal fare, created from the freshest locally-sourced ingredients with a view that can't be beat!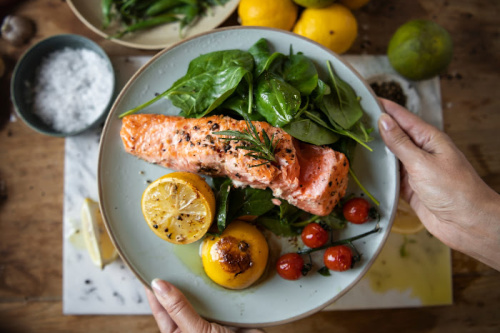 Elegant but casual, Nicoletta's serves delicious Italian food in a relaxed atmosphere. The extensive wine list and approachable menu make it a great spot for date nights. It is centrally located on Cooperstown's historic Main Street, near many of the area's attractions, and has been a proud host to many of the celebrities and athletes who have visited our quaint town.
Not opening for the season until the end of May, Blue Mingo Grill is worth the wait, and worth the visit if you're planning to be in Cooperstown then. It's tucked into a boatyard on the water, which makes the setting as unique and special as the food they serve. Their menu offers fresh seafood and other American favorites along with fun cocktails. You don't go there just for a meal, you go for the entertainment of the whole dining experience. Lobster rolls and crab cakes just taste better with a view of the water – even if it Lake Otsego, and not the Atlantic ocean!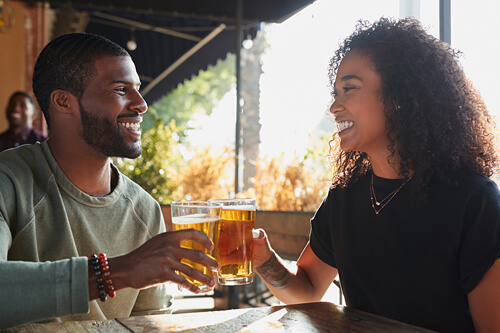 Check out one of the most unique breweries in all of New York, Ommegang Brewery. With a line of beer inspired by Game of Thrones along with classics like the Nirvana IPA and refreshing Rare Vos Amber Ale, you're bound to find something to quench your thirst. Their belief that "great beer deserves great food," was the reason behind their delightful café. You'll find pub-style favorites like Buttermilk Fried Chicken and Poutine (aka fries with gravy and cheese curds), along with more modern health conscience dishes like Alaskan Salmon and Crispy Brussels Sprouts. All of their artfully prepared menu items pair perfectly with their award-winning beer and are served in a warm and welcoming dining room. Surrounded by a beautiful landscape, this Belgian-themed brewery not only provides satisfying beer and food, they also offer daily tours and tastings, along with fun special events like concerts and Brunch Bingo!
Serving up American cuisine with an upscale feel, Mel's has some seriously good food that is always fresh and cooked to order. The menu has some truly fantastic dishes, from Gourmet Burgers with a twist and pressed Paninis to juicy Steaks and Lobster Risotto. You're guaranteed to find an interesting drink to pair with your meal from their large list of wine, beer and specialty cocktails! There's nowhere else like it in town and is worth visiting if you're in the mood for a high-end and friendly dining experience.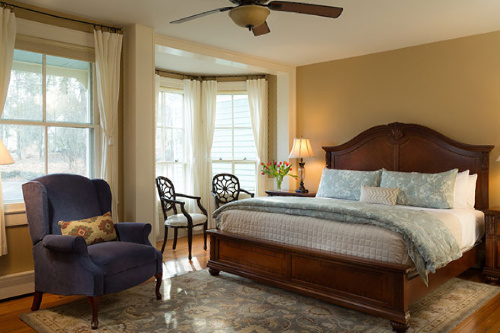 Book Your Foodie Getaway Today!
After reading about all the fantastic restaurants in Cooperstown, hopefully we've sparked your appetite enough to warrant a visit to our wonderful town. Even though there are so many mouth-watering dishes available nearby, we think that the best meal in town is our very own homemade breakfast. It's served each and every morning and made with locally-sourced ingredients, but it's just for guests of Landmark Inn – so book your room now to start your ultimate foodie getaway! At our Cooperstown bed and breakfast, you'll enjoy luxurious accommodations in an ideal location near tons of fun activities – it's the best way to stay and play in the baseball capital of America. We're even happy to help secure reservations at any of our local restaurants, so you don't miss out on a meal. We hope to see you soon, but until then, bon appétit!
Book Now