It's been a long road, but we've nearly made it! Soon it will be time to get away! But how, without taking a step back?
Social Distance, Landmark Inn Style!
Come explore before the summer rush and check out some of these exciting Cooperstown, NY winter activities: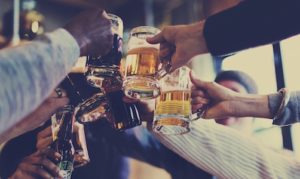 1. Go on a Brewery Tour & Tasting. Ommegang Brewery is the place to go if you love craft beer! Set up a tasting and try 6 different beers, or take a tour for a more immersive experience.
2. Book a Custom Tour at the National Baseball Hall of Fame. Available only in the winter, the Custom Tour Experience connects fans to their favorite team with a tour of the museum focused on the team's very best memories and moments. This experience even takes guests behind the scenes with a look at private artifacts that aren't currently on display.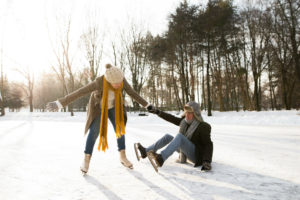 3. Go Ice Skating on Otsego Lake. Get outside and have a little fun! Otsego Lake in Glimmerglass State Park has some of the best ice skating this time of year.
4. Try Snowshoeing or Cross Country Skiing. Try something new and go snowshoeing or cross country skiing. After you work up a sweat, head into town for Belgian bites at The Cafe at Brewery Ommegang or opt for a healthier option at Origin's Cafe.
5. Go Snow Tubing. Head over to Glimmerglass State Park and partake in this childhood favorite. Tubes are available for only $5 per person and the Tubing Hill is open through February 25th. Warm up afterwards with a cup of hot chocolate and a chili dog from the snack bar.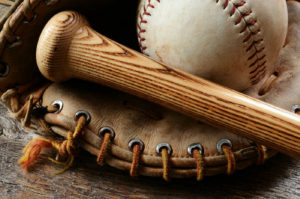 6. Shop the Boutiques and Pick up a Custom Engraved Bat. Stroll Main Street and pop in and out of the many shops and boutiques. Stop into Cooperstown Bat Company  and have them custom-engrave a bat to commemorate your trip.
7. Visit The Fenimore Art Museum. Explore a rich collection of American folk, 20th Century, and American Indian art. In addition to the permanent exhibitions, the museum routinely offers a series of new workshops and features. See the latest here.
8. Share a Romantic Meal at a Local Favorite. Toscana is easily one of the best spots in town for a romantic evening. Savor exceptional Italian cuisine with the perfect ambiance.
9. Visit Fly Creek Cider Mill. Sip on cider and see how it's made! You can also pick up homemade treats like creamy fudge, sharp cheddar cheese, apples grown on site and more. They also hold monthly events, check them out here.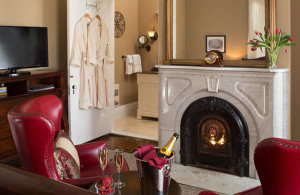 10. Unwind by the Fire: Top off your experience with a romantic evening in and enjoy chocolate covered strawberries or chocolate truffles by the fire as you cuddle up by your in-room fireplace. It's all part of our Cooperstown B&B Romance Package, which pairs perfectly with our romantic Campanella Suite.