Take advantage of our limited time VIP Cooperstown, New York vacation packages. Make sure to sign up for our email list to the right to be the first to know about our upcoming special offers! Enjoy
Cooperstown lodging
at its best in our beautiful inn.
Sign Up for our VIP Specials
Please enter your email address
Romance Package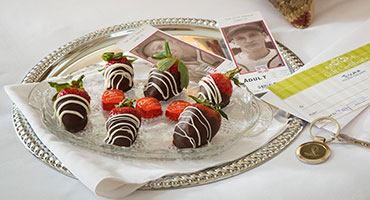 Escape to Cooperstown with that special someone and treat them to something extra to make your stay at Landmark Inn memorable. The perfect addition to any couple's stay.
Automatic upgrade at check-in to our finest available room
Chocolate covered strawberries in your room upon arrival
$50 dining certificate to a favorite local restaurant
$100 in addition to the room rate
Must Stay 2 Nights. Available from Nov. 1st through June 1st. Certain holidays & blackout dates apply.

Book Now
Hall of Fame VIP Experience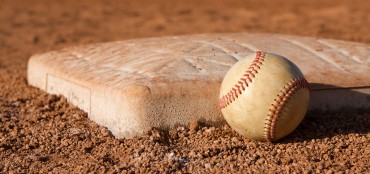 This remarkable two-day program allows you to experience Cooperstown and the Hall of Fame as a VIP!
Looking for a unique way to experience the game's long and varied history? Well now you can thanks to the National Baseball Hall of Fame and Museum's VIP Experience.
On select dates throughout the spring and fall, The Landmark Inn has partnered with the MLB Hall of Fame to offer this special two-day behind the scenes Hall of Fame VIP experience designed to give you special access not available to the museum's general visitors!
2016 Dates and Schedule
September 8-9
October 13-14
November 17-18
View more information and call (607) 547-7225 to book your VIP Experience today!
The Custom Tour Experience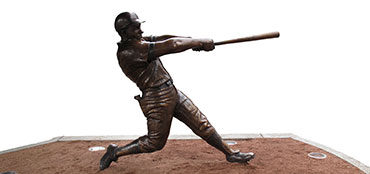 The most talked-about tour in the HOF, the Custom Tour Experience connects fans to their favorite team and memories through a unique experience at the Baseball Hall of Fame.
Personalized around your team (I mean, what Mets fan wants to see more Yankee stuff, right?) participants will enjoy a focused and personalized visit focused around their favorite team – including a private artifact spotlight featuring items currently not on display in the Museum, followed by a brief guided tour of the Museum highlighting their favorite team.
The Custom Tour Experience is available for a limited time only in 2017.
Available January and February only
Available Monday through Friday only (excludes : New Year's Day, MLK Day and Presidents Day)
Advanced reservation required
Maximum party size (4) individuals per booking
Call (607) 547-7225 to book this tour!
Collection Care and Conservation Workshop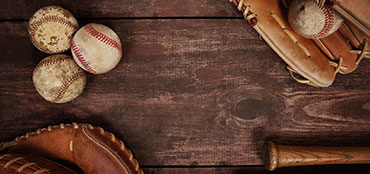 Learn to Preserve and Care for Your Personal Collections from the pros!
Many fans of the game collect things to preserve their baseball memories: that scorecard from Seaver's near-perfect game against the Cubs in '69, a homerun ball off the bat of Ortiz, Willie's autograph! Why not be sure that one day you can hand these memories down by conserving their condition like the pros? Baseball cards, autographed baseballs, jerseys, photographs or programs all need protection from the march of time.
Now you can learn from the experts at the National Baseball Hall of Fame and Museum how to care for these for future generations of your family.
In this workshop you will learn how to care for your own collection, using the same techniques developed by the professionals who care for the collection in the Hall of Fame.
The Collection Care and Conservation Workshop is a fulfilling experience and is a great get-away for individuals, couples and families
It makes a great gift too!
The date for this workshop is April 28/29, 2017.
Call (607) 547-7225 to book this workshop!

Current Specials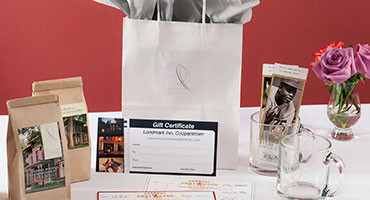 Please check back soon, we have no specials discounts at this time.