With so many things to do in Cooperstown, why not let The Landmark Inn concierge your vacation? Join us in our beautiful
Cooperstown bed and breakfast
and enjoy Upstate New York like never before.
A few weeks or so prior to your arrival at Landmark Inn, you will receive from us a concierge list of activities for your stay. A quick call to our innkeeper will assure that all your plans are attended to.
Though Cooperstown is perhaps most famous for its association with baseball, there is a wide variety of other things to do in the area. Our event calendar is updated weekly to make sure you have the most current list of events in Cooperstown and the surrounding areas at your fingertips as you plan your trip. Click on the event for details and a description.
Dinner Reservations
We have close relationships with many of the better restaurants in town, and would be happy to make your reservations. Vegan? No worries! Origins Restaurant (seasonal) is an absolute must!
Theatre tickets
We have a number of fine theatres here in Cooperstown, including the world-renowned Glimmerglass Opera and Cooperstown Theater Festival. We would be thrilled to purchase tickets on your behalf.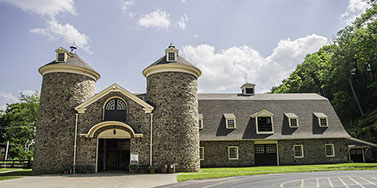 Museum Tickets
Whether the Hall of Fame (make sure to view our Cooperstown Baseball Hall of Fame VIP packages), the spectacular Fenimore Art Museum or the ever-popular Farmers Museum (featuring the Cardiff Giant!) we can arrange for all your tickets ahead of time, delivered at your check-in. No lines, no worries. This is one of the top things to do in Cooperstown.
Tee Time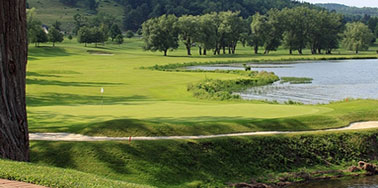 The Leatherstocking Golf Course is among the most beautiful and interesting golf courses in the country. In fact, Conde Nast rates it the 55th best golf resort in the country! Right here in Cooperstown! Each year many Hall of Famers play the course and you can too! Think you've got game? Johnny Bench once shot a seven-under 65 with seven birdies and an eagle and there's a plaque on the course commemorating a monster drive of his. Turns out, it's all about the stories in golf too! Challenging, the course features two great finishing holes, #17 Par 3 playing up to 195 yards over water and #18 Par 5 with an island tee and the fairway along the lake. How the golfer plays these holes often determines whether he pays at the clubhouse or collects!
Love Beer
One of the nation's few authentic Belgian breweries; the Ommegang is a favorite of many visitors. Why not take a tour, and plan for lunch there? The sausage selection is a favorite, and so are the lamb sliders (they tell me). And check out their concert schedule. We can secure tickets on your behalf!
Love wine
Cooperstown and the surrounding area hosts a number of fine wineries featuring world class Rieslings and Chardonnays from the near-by Finger Lakes region.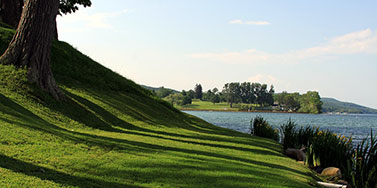 Swim/Boat/Fish
Otsego Lake is a jewel and we can help you take full advantage. Want a pontoon boat for the day? A fishing guide? Just a picnic to take down to Glimmerglass State Park for a quiet day swimming with the family? We can help.
Seems there's always a concert or festival happening here in Cooperstown and many of the events are free. Don't forget to view all of our Cooperstown, New York vacation packages and specials.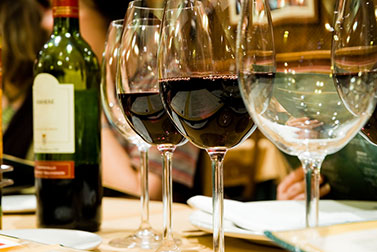 From Italian Fusion to amazing Thai to locally purveyed Vegan, Cooperstown is blessed with an array of excellent restaurants. Please call us for reservations.
Toscana Cucina Italiana
Great Italian food and a personal favorite of Landmark Inn's owners, Robin & Fred Schneider
Origins Restaurant
(seasonal vegan- lunch only)
Blue Mingo
The Hawkeye Bar & Grill
at the Otesaga Resort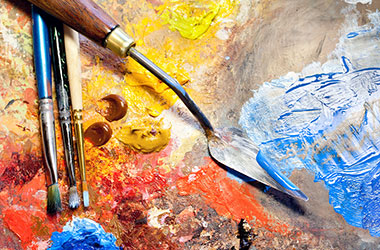 Cooperstown hosts a vibrant arts scene. In addition to our world-class museums, a short drive will bring you to many established independent galleries. Why not tour the Cooperstown arts trail? Here in Cooperstown, we have "The Smithy," a seasonal gallery showcasing the work of contemporary and traditional regional artists. During the summer season, the Smithy draws large crowds, opening twelve shows featuring work by over seventy-five artists.  The Cooperstown Art Association has a calendar of events and art exhibitions to help you plan for your trip.
Cooperstown is also a fast-growing concert venue. The Cooperstown Concert Series boasts a slate for varied tastes, from jazz to chamber music. And Ommegang Brewery plays host to a number of established and emerging indie artists. The "Concert in the Park" series, held outdoors at Lakefront Park, is also a perennial favorite of visitors.