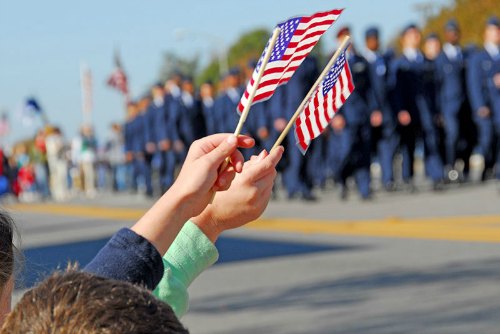 What's as American as apple pie and baseball? Enjoying the legendary baseball Hall of Fame Classic and honoring those who gave their lives for our country by celebrating Memorial Day. You can do both when you stay at our boutique hotel in Cooperstown, NY.
Memorial Day has been celebrated since 1868 to honor those who have died serving our nation. Visit Cooperstown on this special weekend, pay your respects, and celebrate the freedoms they fought for.
Hall of Fame
The 2018 Hall of Fame Classic will be held on Saturday, May 26, at Doubleday Field in Cooperstown. We have outlined some of the day's activities, so you don't miss a single beat.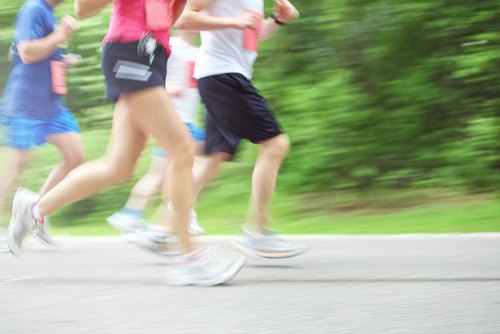 The 7th Annual "Be A Superior Example" (BASE) Race
SATURDAY, May 26, 2018 – 8:00AM
Looking to be part of the action? This extended run is the newest hit and the lead-off event for the Hall of Fame Classic. Get involved and help the Hall of Fame Museum celebrate the longstanding relationship between baseball and the military.
The 7th Annual "Be A Superior Example" (BASE) Race charity 5k fun run and competitive 10k run are presented by the National Baseball Hall of Fame and Museum and Cooperstown's Clark Sports Center. These scenic runs start and end at the historic Doubleday Field and feature courses that wind through scenic Cooperstown and the warning track of the historic ballpark. This event benefits the Museum's "Be A Superior Example" program, which promotes healthy lifestyle choices for people of all ages. Select former major league players will be a part of the race activities – don't miss this opportunity to support your favorite major league team!
Get the details and register here or call the National Baseball Hall of Fame and Museum at 607-547-0329. Registration is $25 per person or $55 for families. The first 300 runners to register will receive a participation medal, and everyone who registers will receive a goodie bag, and a free general admission ticket to the Hall of Fame Classic on May 26.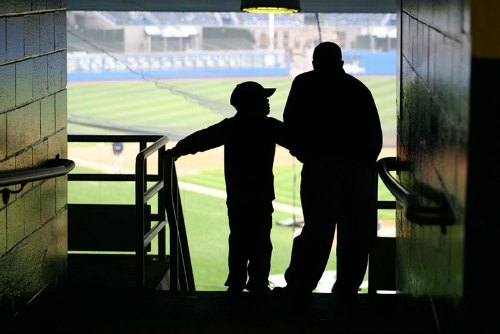 HALL OF FAME CLASSIC
SATURDAY, MAY 26, 2018 – 12:00PM
The start of the 2018 summer season will be saluted by the National Baseball Hall of Fame and Museum during the Hall of Fame Classic on Memorial Day weekend! The Hall of Fame Classic, presented by Ford Motor Company, is a seven-inning legends game featuring Hall of Famers and former major leaguers. The Hall of Fame Classic is fueled by assistance from MLB and features a pre-game Home Run Contest at noon, followed by the first pitch at 1:05 pm. Hall of Famers Phil Niekro and Ozzie Smith will return as team captains and managers, and will be joined by other Hall of Famers who will serve as coaches. Full Classic players rosters will be announced later this spring.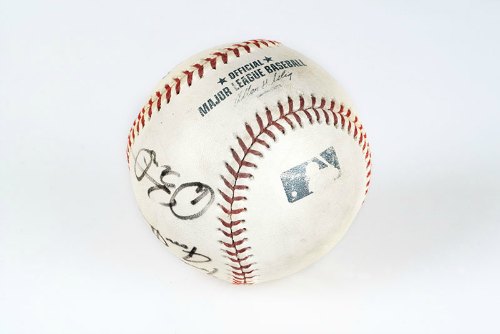 A NIGHT AT THE MUSEUM
SATURDAY, MAY 26, 2018 – 6:00PM
Fans will be greeted by Hall of Fame legends and former players for A Night at the Museum Saturday evening starting at 6 pm. Part of the Hall of Fame Classic, this two-hour event will bring the Museum to life with special programs and interactions with Legends participants. This is not an autograph session, but fans should remember to bring their cameras to capture these special memories. For tickets, contact the membership department: (607) 547-0397.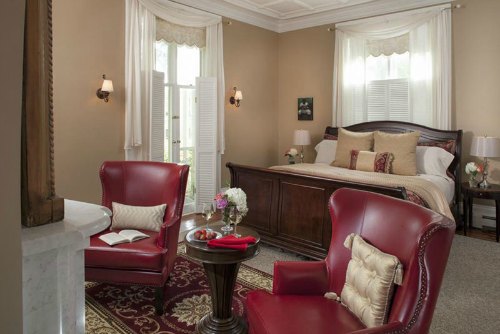 Each of the rooms in our Cooperstown inn are individually decorated, and all provide a relaxing retreat at the end of your day. Enjoy a private ensuite bathroom, luxurious bed, designer linens, a flat screen TV, and complimentary Wi-Fi, if you really need to get some work done.
Whether it's the baseball Hall of Fame Classic or another event that brings you to Cooperstown, one of our distinctive suites is sure to please. Book your getaway today!
Book Now